A five-year project to improve Arctic emergency response capabilities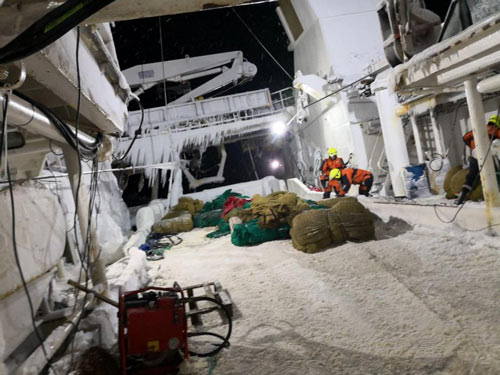 https://www.arctictoday.com/a-joint-arctic-emergency-response-network-gets-underway/
Search the web
Facebook feed:
One of the Icelandic Coast Guard vessels. This vessel is known among the coast guards as the "Swiss Army Knife". That is due to its many capabilities. I.e. ice breaking, oil spill management, search and rescue, crane operations, defense capabilities and many more. Within a few days this vessel will go on patrol for more than a month. Many thanks to the Icelandic Coast Guards for the tour!!

Arcsar - Arctic Security and Emergency Preparedness Network

#arcsar #arcsarnetwork #searchandrescue #sar #Icelandiccoastguard ...