ARCSAR NETWORK High profile launch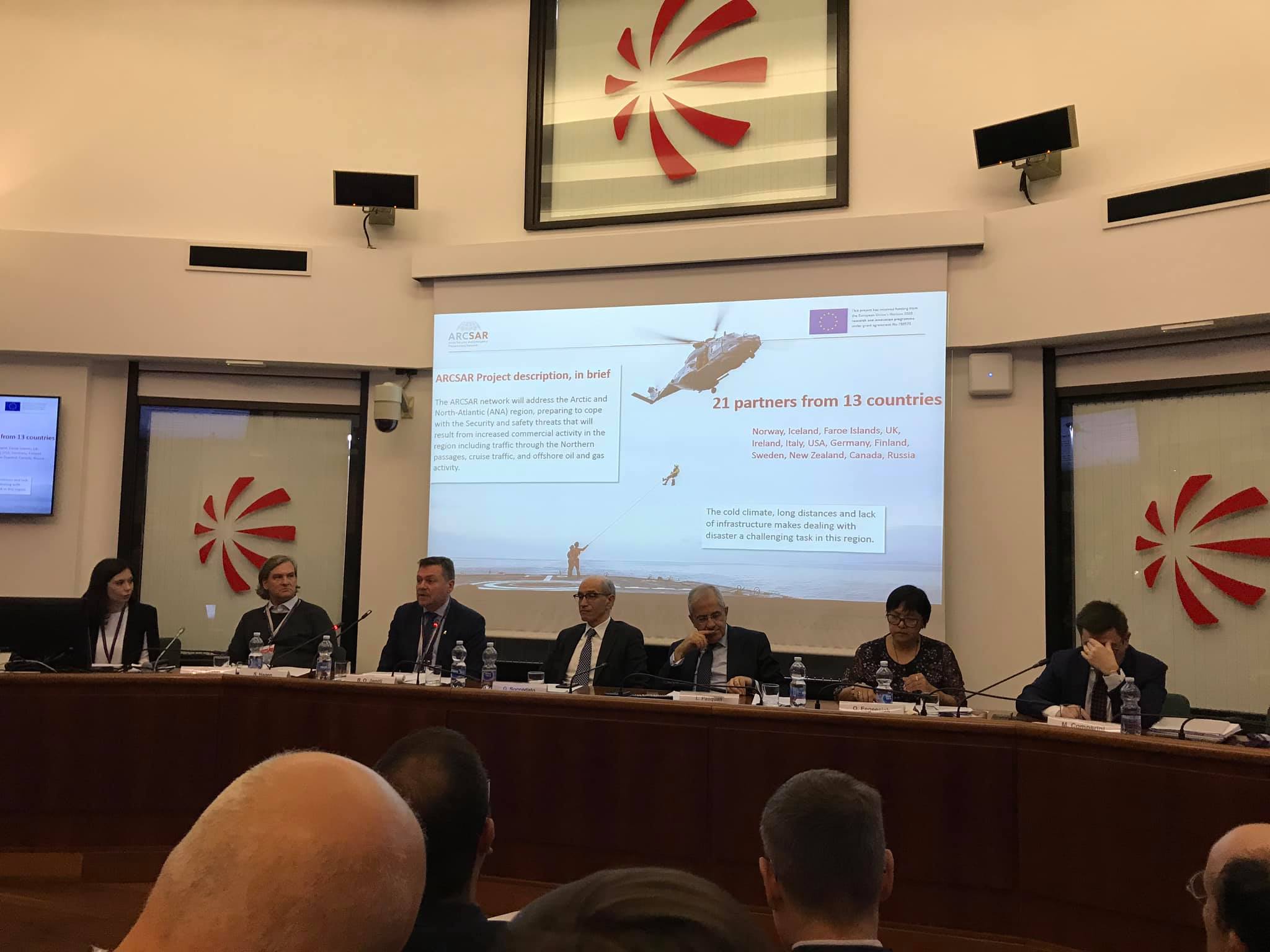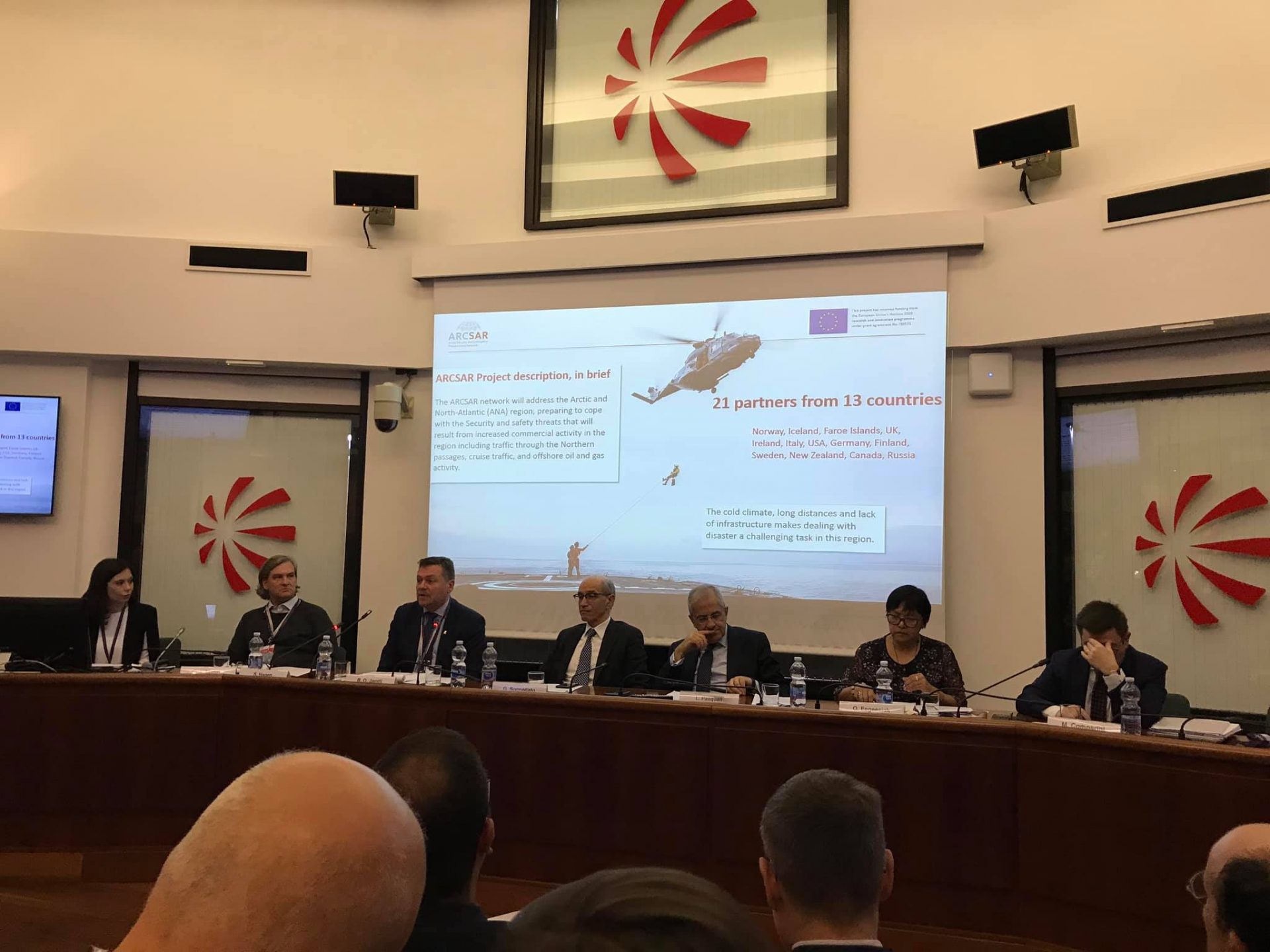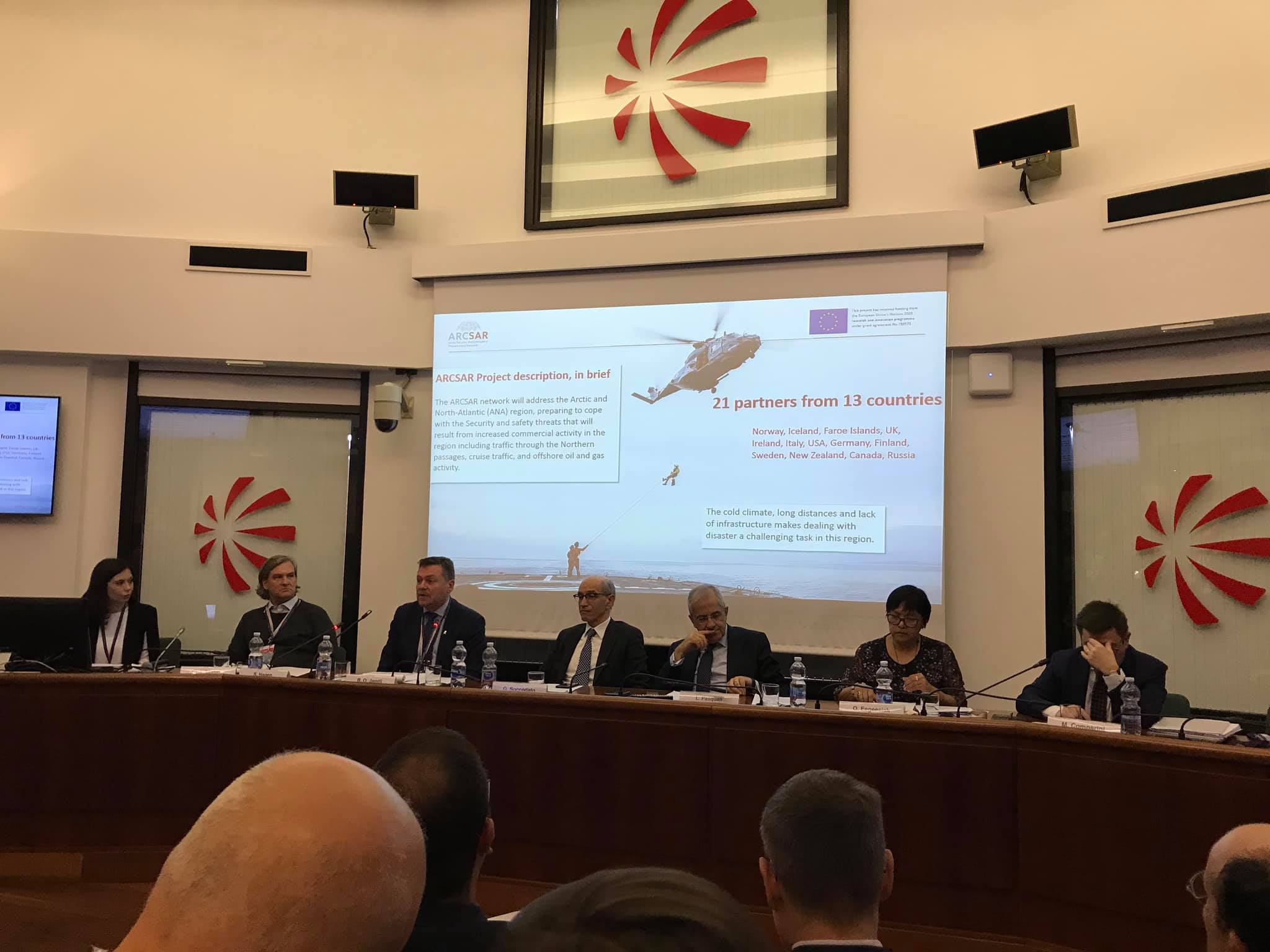 It is pleasure to announce the high profile launch of the #ARCSAR project in Rome. Special thanks to the distinguished speakers, kick-starting the event with excellent opening remarks:
– Mr. Giovanni De Gannaro, president of Leonardo,
– Hon. Prof. Lorenzo Fioramonti, Vice-Minister of Research, Italian Government.
– H.e. Margit F. Tveiten, Norwegian Ambassador in Italy,
– Mr. Giovanni Soccodato, Chief Strategy and Innovation Officer, Leonardo.
– Mr. Luigi Pasquali, Chief Executive Officer, Telespazio,
– Mr. Massimo Claudio Comparini, Chief Executive Officer, e-GEOS.
– Mr. Bent-Ove Jamtli, Director of JRCC North Norway, ARCSAR project coordinator.
– Mr. Snorre Hagen, Lufttransport AS, SAR Chief Pilot.
– Ms. Okalik Eegeesiak, former Chairman of the Inuit Circumpolar Council.
ARCSAR project is the first of its kind and has the honor to bring together in cooperation such important guests, sharing important insights on the current existing capabilities and improvement needs in the Arctic and North Atlantic regions.
As the event continues, please stay tuned for more updates.
Folow us on Facebook: https://www.facebook.com/arcsarnetwork/
Linkedin: https://www.linkedin.com/company/arcsar-project/
Twitter: https://twitter.com/ARCSARNETWORK
Instagram: https://www.instagram.com/arcsarnetwork/?hl=en