Innovation Arena now open for members!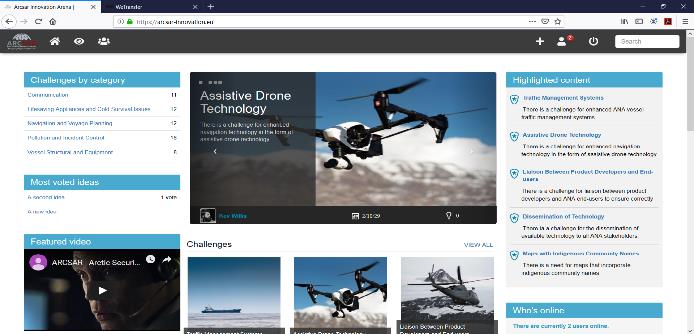 What is the ARCSAR Innovation Arena?
It is a social idea management platform where members can interact with one another, post ideas, challenges, advertise solutions, products, services, discuss topics, and more with the focus on improving Arctic and North Atlantic safety and security capabilities of search and rescue and oil spill response.
Users can also share complementary solutions/ideas/products that could see use in the field, improve certain capabilities or solve issues that have not yet been announced.
If you are from academia, one or several SMEs, representing Indigenous communities, search and rescue and/or oil spill response practitioners, a private person or any other institution or organization with the focus on the safety and security in the Arctic and North Atlantic search and rescue and oil spill response, you are the person we are searching for.
You can sign up for an account at:
https://arcsar-innovation.eu
Or by visiting our project webpage:
https://arcsar.eu , and navigating to the Innovation Arena from the front page.
Please note that due to security reasons, new membership requests will be reviewed by an administrator before being accepted.
Thank you for your patience and see you in the other side!