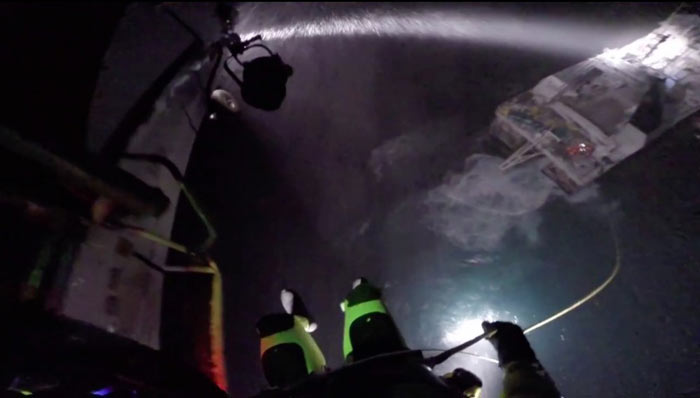 Incident at Svalbard. Trawler "Northguider" with crew of 14 members goes aground.
---
Search the web
Facebook feed:
The Covid-19 pandemic has been affecting us all, including the ways to train and educate students, first responders, practitioners and others within the security and emergency preparedness field.
🖥️ But perhaps this time online has given us new tools, technologies, equipment and innovations to communicate and train 💭
💡Login or register to the ARCSAR Innovation Arena to post your comments and ideas on innovations induced by the pandemic. We will discuss these during our next Innovation and Knowledge Exchange event.
...
What if Titanic sank today? Watch #IMRF webinar on mass-rescue operations and how the Titanic disaster would have been handled today.
...
Are you an innovator or perhaps a practitioner reponsible for exercises and training in your organization? Register to our next Innovation and Knowledge Exchange event and dissemination workshop and engage in our "digital cafe dialogue" even before the event in our ARCSAR Innovation Arena at: arcsar-innovation.eu/ to share your good ideas!
The event gathers practitioners, industry representatives and academia to discuss ways forward for the ARCSAR project and share knowledge on new innovations in education and training in the Arctic and North Atlantic region.
Our event will cover three topics regarding innovations in training and education:
❗️ pollution and incident control
❗️ mass rescue operations, and
❗️ innovations induced by the Covid-19 pandemic.
Check out more details about the event at: arcsar.eu/past-events/innovation-and-knowledge-exchange-event-3-dissemination-workshop/
...