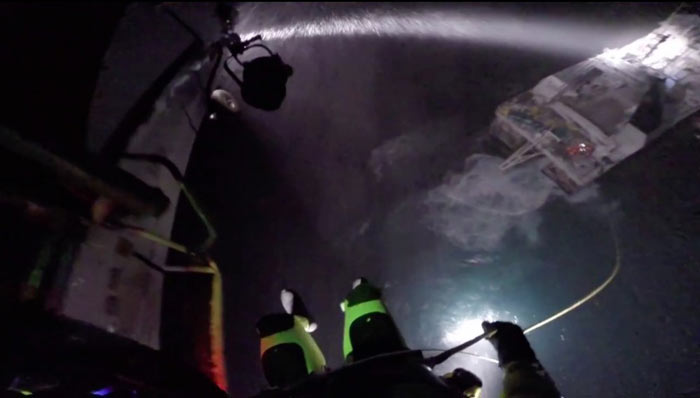 Incident at Svalbard. Trawler "Northguider" with crew of 14 members goes aground.
---
Looking for something in particular?
Facebook feed:
Attending The Arctic Circle Assembly this week? The ARCSAR network and EPPR working group of the Arctic Council are hosting a joint session on nuclear & radiological incidents in Arctic seas discussing emergency prevention and preparedness.
The session will give the audience a look into recent and ongoing work in the EPPR, the RNSARBOOK project that aims to develop standard operating procedures for these kinds of incidents, and discuss what can be learned from table top exercises .
Come join us on the 14th October at 11:20-12:15!
Location: Skarðsheiði, Harpa Third Level
Speakers from: Nord universitet, High North Center, Hovedredningssentralen Nord-Norge, Arctic Council, Munster Technological University - Cork.
Find the program here: prismic-io.s3.amazonaws.com/arctic-circle-www/98bf4539-4605-4296-93f7-d0971a5adcae_Program_2021-f...
...

See More

See Less
On 8 October, a full-scale exercise AMRO with a maritime scenario will take place in Longyearbyen; a cruise vessel with 200 people onboard has shipwrecked off the northern coast of Svalbard.
There are no roads, cabins, or any other infrastructure nearby and rescuing as many people as possible as fast as possible is a matter of urgency. That is the scenario facing the Governor of Svalbard and a series of other actors early October.
ARCSAR will keep a close eye on this exercise and implement the lessons identified in the ARCSAR live exercise planning towards our big event in 2022.
...

See More

See Less
International emergency preparedness and SAR collaboration news:
"In spirit of cooperation, FSB Coast Guard makes port call in neighboring Norway. After a two years break caused by the coronavirus pandemic, chiefs of the Norwegian and Russian coast guards meet in person for talks on preparedness and joint search and rescue in Arctic waters."
#internationalcooperation #SAR #emergencypreparedness
...

See More

See Less