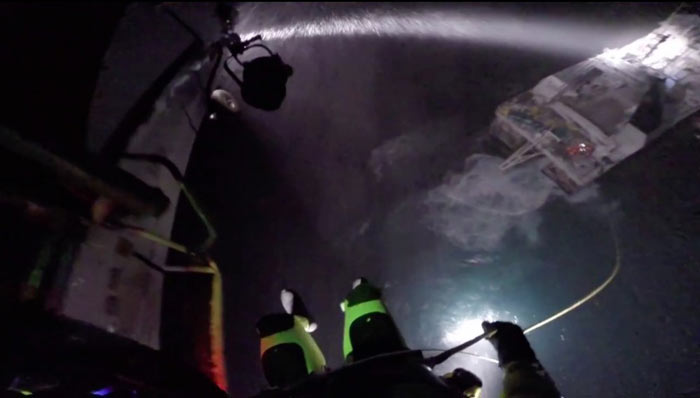 Incident at Svalbard. Trawler "Northguider" with crew of 14 members goes aground.
---
Search the web
Facebook feed:
Happy New Year from the ARCSAR team. National Geographic has recently published this incredible story of the two polar explorers, traversing the Arctic ice cap in 2019. JRCC NN was following the expedition with close communication with the team and the Lance vessel. Due to global warming and changes in the sea ice, this same expedition will most likely never be repeated.
www.nationalgeographic.com/adventure/2020/12/borge-ousland-mike-horn-epic-journey-across-north-pole/
...
The ARCSAR Network and the coordinator JRCC Norway are wishing you all a Merry Christmas and a Happy New Year
...
For the fifth year in a row, the Arctic expedition cruise industry, search and rescue sector and academia gathered for a joint tabletop exercise. This year, the exercise was organized as a fully virtual event, gathering nearly 130 participants from across the world. The event is organized by AECO - Association of Arctic Expedition Cruise Operators, Landhelgisgæsla Íslands/Icelandic Coast Guard and the Joint Rescue Coordination Centre in Northern Norway (JRCC NN) under the umbrella of ARCSAR, with funding from the European Union's Horizon 2020 research and innovation programme.
www.aeco.no/2020/12/joint-arctic-sar-ttx-2020/
...