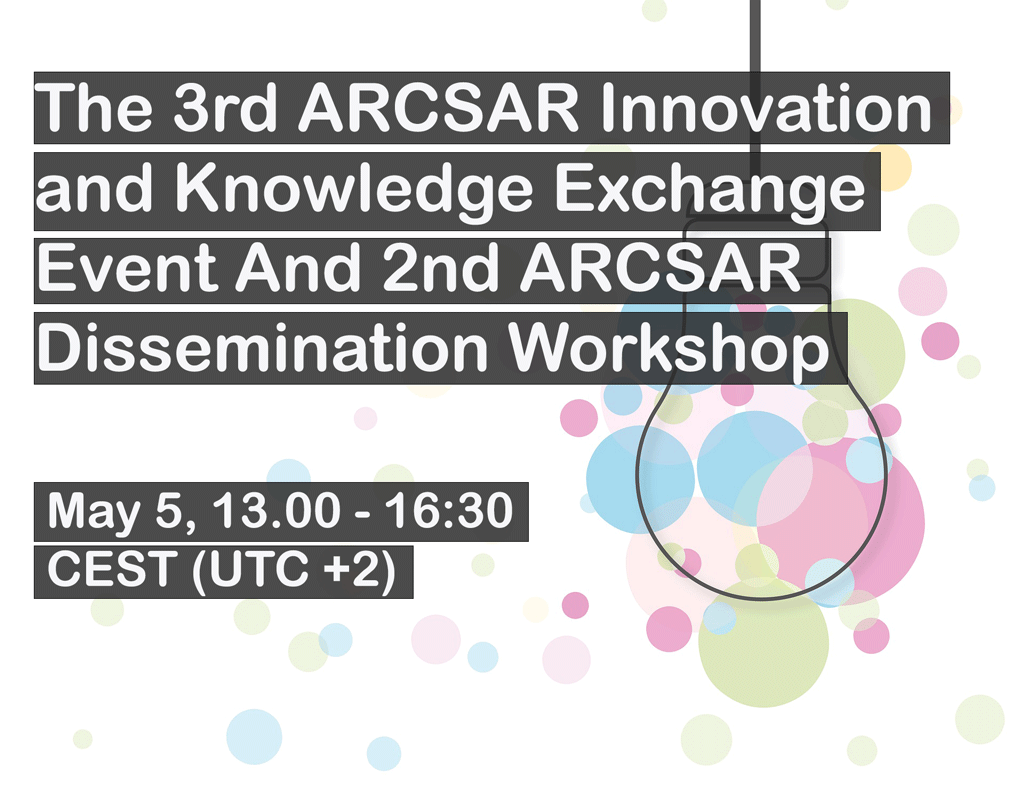 3rd ARCSAR Innovation and Knowledge Exchange Event And 2nd ARCSAR Dissemination Workshop
Save the date for the "The 3rd ARCSAR Innovation and knowledge exchange event and 2nd ARCSAR dissemination workshop hosted by Nord University and Lapland University of Applied Sciences". The event will take place May 5, 13.00-16.30 CEST (UTC +2)
The event will be held digitally in Zoom. The link will be sent to registered participants in due time.
The event gathers practitioners, industry representatives and academia to discuss ways forward for the ARCSAR project and share knowledge on new innovations in education and training in the Arctic and North Atlantic region.
The event will start with the 2nd ARCSAR dissemination workshop aimed at promoting the project activities, highlighting success stories, and increasing engagement with the project and network membership.Then we will proceed with the 3rd ARCSAR Innovation and Knowledge Exchange Event "Training for innovations and innovations for training in the Arctic and North Atlantic". The concept for the event will be a "digital café dialogue", where participants are led through discussions on three different topics concerning innovations in education and training in the ANA region.
Be prepared to share! Engage in the dialogue prior to the event in the ARCSAR Innovation Arena and share all your good ideas!
For those who have not yet registered but wish to join us, register for participation before April 26, 2021 here.
Agenda: Download (pdf)
For more information, please, contact Andrey Kazakov andrey.kazakov@nord.no
Next Event
Date

Feb 08 2023

- Feb 09 2023

Time

All Day
Please enter the Page ID of the Facebook feed you'd like to display. You can do this in either the Custom Facebook Feed plugin settings or in the shortcode itself. For example, [custom-facebook-feed id=YOUR_PAGE_ID_HERE].