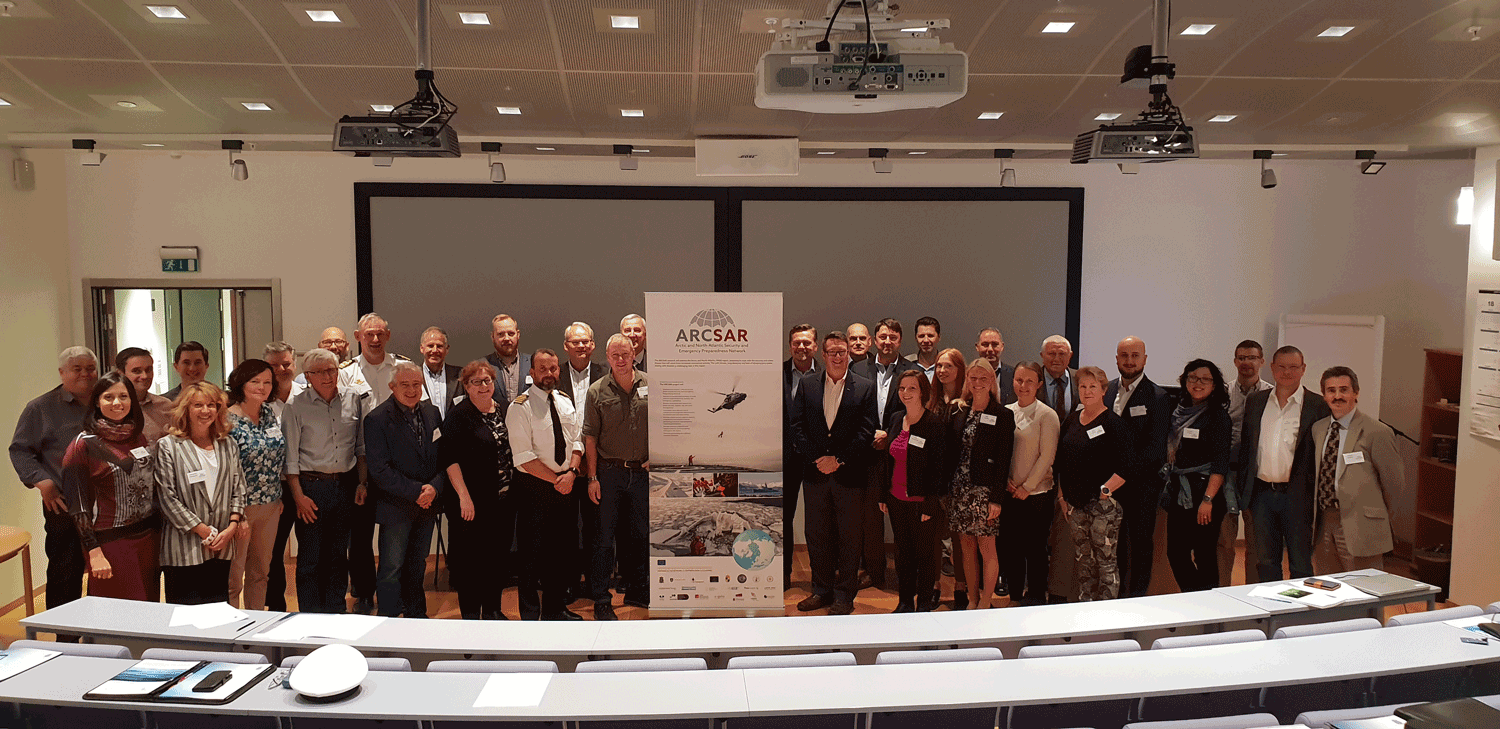 We officially marked the start of the project on 11-th of September, 2018.
---
Looking for something in particular?
Facebook feed:
For those who read Norwegian (or are handy with Google translate), High North News published an article written by Natalia Andreassen and Rune Elvegaard from NORDLAB about our latest oil spill respose table-top exercise "ARCSAR TTX - Oil in ice" arranged in hybrid format. They highlight the importance of detailed planning, innovative pedagogical solutions for practitioners, focus on learning and, of course, cooperation across various institutions. 🤝💭
...

See More

See Less
The latest ARCSAR newsletter has been published! In this issue we present you with the following:

- Preliminary results from the Third ARCSAR #tabletop #exercise – ARCSAR TTX: Oil in ice held on 9. -10. November 2021, in Bodø, Norway (Hybrid format).

- Participation in the Arctic Circle Assembly 2021 – A joint breakout session with EPPR working group of the Arctic Council on: #Nuclear & #Radiological #Incidents in #Arctic Seas – #emergencyprevention and #preparedness held on 14 October 2021 in Reykjavik, Iceland.

- Continuous planning, both with technical and theoretical aspects, for the LIVEX event which is scheduled to take place on 28th August – 1st September 2022, in #Longyearbyen, #Svalbard.

Newsletter:
arcsar.eu/arcsar-newsletter-v-7/

#arcsarnetwork #newsletter #searchandrescue #SAR #arctic
...

See More

See Less
ARCSAR – Newsletter V.7 – ARCSAR
The main purpose of the ARCSAR TTX oil in ice 2021 exercise was to discuss how oil spill preparedness and response are organized in case of a large-scale operation in the maritime High Arctic in the S...