Listing Details
Laurea University of Applied Sciences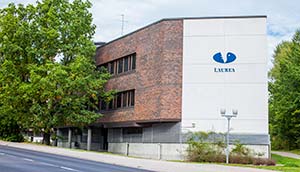 Laurea University of Applied Sciences - Laurea (LAUREA, PIC: 991816077) is a distinguished and multi-faculty university educating future professionals for security management, business management, information and communications technology, service innovation and design, and nursing. Laurea operates in the Helsinki metropolitan area in seven regional campuses with some 8.000 students of which 1 200 study in the adult education programmes (Master Degrees) and over 500 employees. Laurea's Research, Development and Innovations (RDI) bring together several aspects – from academic research to practitioners' know-how, and from tech-savviness to traditional security and safety studies. It offers viable business opportunities, design of new services and enhancement of existing ones, with emphasis on the end-user experience. Laurea RDI activities concentrate on four focus areas, of which the most relevant to this project is Security, Safety and Social Responsibility. This focus area can be described through the human security paradigm which refers to a multidisciplinary approach towards understanding the concept of security, including international relations, strategic and development studies, and human rights. In this context, security is seen as an enabler, outcome, and integral part of other subject fields. Laurea's research activities promote solutions that are, above all, ethically and socially sustainable e.g. respecting fundamental human rights.
Laurea is the leading civilian security education provider in Finland. The degree programme in security management produces comprehensive competencies improving security, safety, innovative security, international security management, solutions and new services. Laurea has also taken and is taking part in other projects related to the field of security and social responsibility and more specifically to border security. Therefore, Laurea has competent staff, resources and the know-how and experience to participate in security, safety and social responsibility related development projects worldwide.
Laurea has a vast network of partners in the public and private safety and security, border security, civil protection, and crisis management sectors. An excellent asset are the top management level students with 5-15 years of working experience from law enforcement, customs, intelligence, military, or from private sector studying for another degree in Safety and Security Management. Laurea's international cooperation network includes 180 institutions around the world. Laurea is a member of European Organisation for Security (EOS) and it is the first European higher education institution to have been chosen as a member. Laurea is also a member of newly (2016) established European Cyber Security Organization (ECSO) and one of the three leaders of ECSO Working Group "Training, Education and Exercises". Laurea is also partners in European Security and Defence College (ESDC) and belongs to UArctic, Arctic Universities network.
Contact person: Päivi Mattila